Every new macOS release brings new challenges for me as the developer of Unlox.
Usually that challenge is around bugs in Bluetooth, but this year it's a bit more challenging. This year Apple really tightened the restrictions 3rd party apps have to interact with other apps, which means now apps have to be given explicit approval to control things.
For Unlox to be able to enter a password into the window you MUST allow Unlox access by opening:
[System Preferences] ➔ [Security & Privacy] ➔ [Privacy] ➔ [Accessibility] ➔ Allow Unlox access by dragging Unlox into the list of apps and check the checkbox (see screenshot below)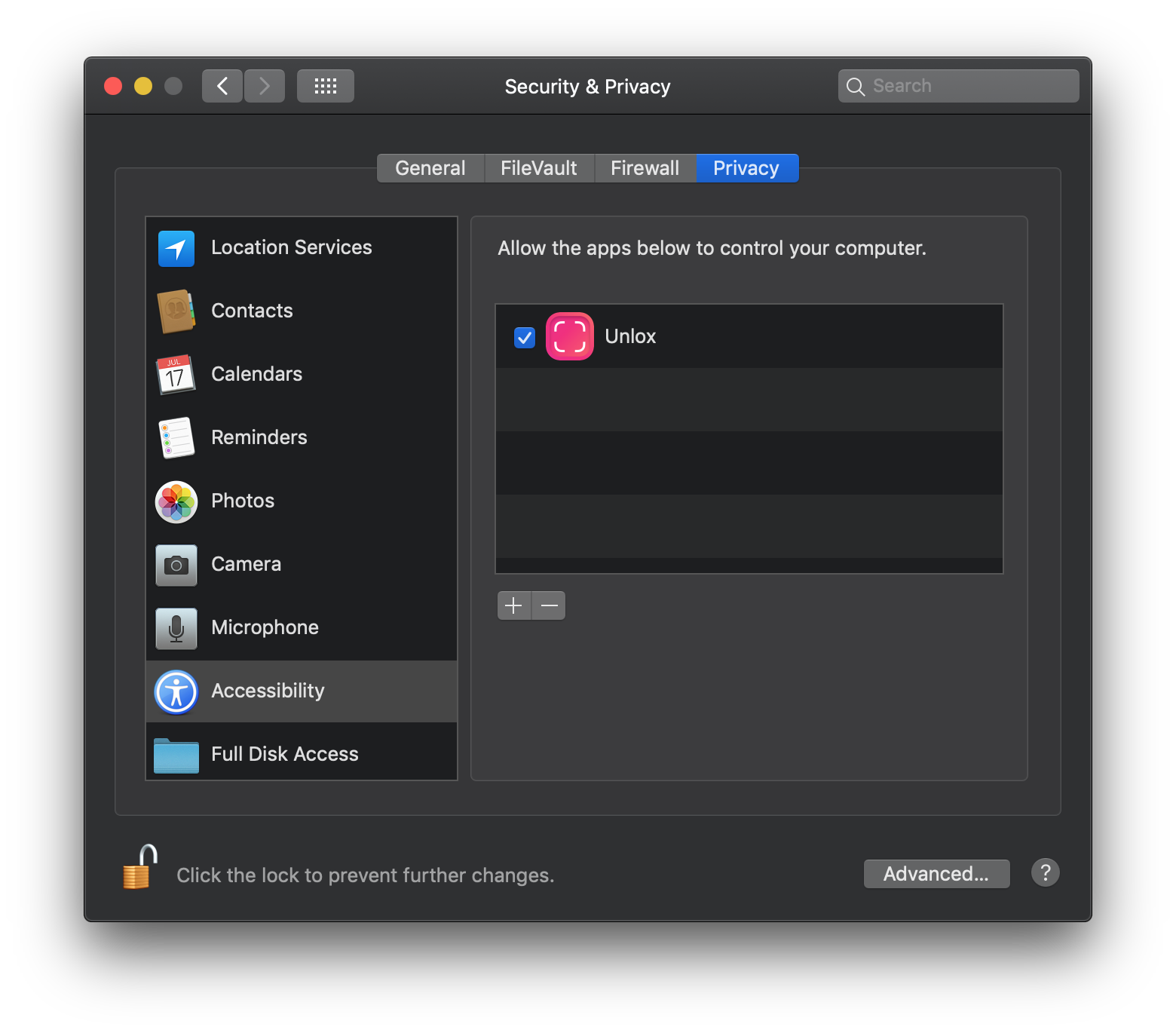 Unlox will not be able to enter your password unless you grant access. The first time Unlox tries to enter a password, the system will prompt you to ask you to allow access.
If you deny access then by accident, the system will never prompt you again and you must follow the manual steps above.
EDIT: I've found a way to prompt for access on launch of Unlox which I'll add in an update soon.
You can read more about why this sucks as a developer here. (Thanks Felix!)
I'll continue to monitor the Mojave betas in case this changes, and I'll try to make this process easier if at all possible in a future update. Until then, please share this with anyone you know who uses Unlox so that they can keep unlocking their Macs!
Thanks for the support.