There has been some confusion around the upgrade bundle and how it works so I thought I would try and clear that up.
Firstly, you must purchase Unlox through the bundle or Apple will charge you full price regardless of whether you already own MacID.
Secondly, the search results for bundles ALWAYS shows the full price of the bundle. You MUST tap through to the details screen of the bundle to be shown the cost to "complete this bundle". In my case the bundle charges me £1 because I bought MacID for £2.99 when I first launched it.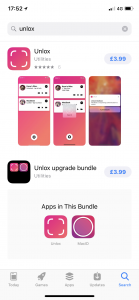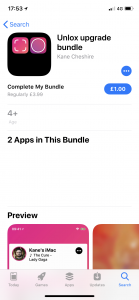 Thirdly, if you got MacID while it was free or with a promo code Apple will charge you full price.
And lastly, I've had some reports of people who have bought MacID through another bundle in the past being charged full price by Apple.
There is no official way to charge for updates through the iOS App Store, so these bundles are the only way we can do discounts for people who already own the app. Remember that Unlox is only a separate app because of a really horrible bug with Bluetooth in iOS 11.0-11.2.
All I can do is set a price for the bundle which is the same as what both apps cost in the App Store right now. This also means that if either of them go on sale the bundle disappears from the App Store.
You can find the upgrade bundle directly by tapping on this link on your iPhone or iPad: https://itunes.apple.com/us/app-bundle/id1331158079?mt=8